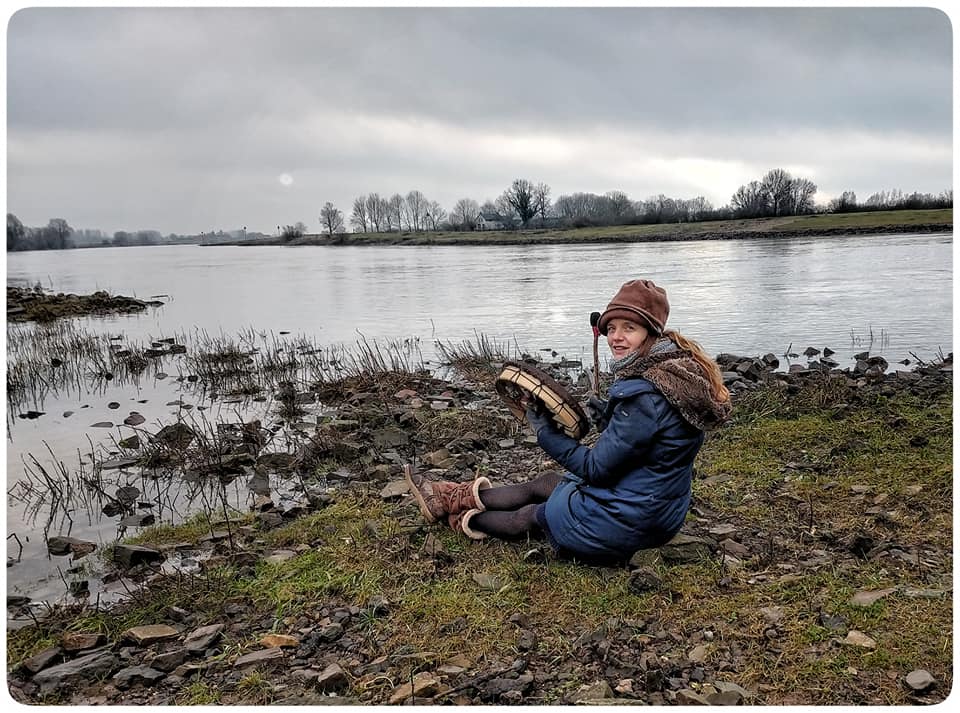 Into the Heart
January 1, 2021
So I close my eyes to old ends.
Ik 'zie' beelden van het afgelopen jaar die voorbij komen en voel wat ze met me doen en gedaan hebben. Het gevoel in m'n lichaam en m'n hart en de gedachten erover die voorbij komen. Gevoelens van geluk, liefde, warmte, overvloed, dankbaarheid. Gevoelens van tekort, geen bestaansrecht, machteloosheid, boosheid en onrecht. Ik verwelkom het allemaal alsnog met terugwerkende kracht, sluit ze in mijn hart en adem.
So I close my eyes to old ends.
Ik buig. Ik buig voor de mensen die in mijn leven waren in 2020, op wat voor manier dan ook en hoe ik onze ontmoeting(en) ook heb ervaren…we are all walking eachother home! Ik buig voor de gebeurtenissen van het afgelopen jaar. Ik buig voor de dieren, planten, stenen, elementen….ik buig voor het leven in al haar vormen, zo ook voor mijzelf. We are one, todo es mi familia, to all my relations, mitakuye oyasin.
And I open my heart for new beginnings.
Into the heart….dat is mijn kompas voor 2021. Into the heart, breath, surrender, into the heart. Iedere keer als ik boos word (en ohw wat kan ik boos worden…), dan ga ik naar binnen, voel ik wat er gevoeld wil worden, het geluid dat dan gemaakt wil worden zal ruimte krijgen, schreeuwen, brullen, huilen, misschien zelfs wel lachen…en ik blijf binnen, in mijn lief voelen. Eigenlijk als met baren, geluid geven aan…en tegelijkertijd diep in mijn bekken aanwezig blijven. En dan alles wat er gevoeld, geraakt wordt….into the heart! Hetzelfde geldt voor verdriet, jaloezie, onzekerheid…into the heart, to transform! Blijdschap, warmte, liefde, geluk, dankbaarheid…into the heart, to strenghten my heart, further open my heart. En door mijn hele lichaam en daarbuiten te laten stromen, vullen…
And I open my heart for new beginnings.
Iedere dag weer. Voor nieuwe mogelijkheden. Nieuwe kansen. The beginnersmind… Open en ontvankelijk te zijn in ontmoetingen. Ontmoetingen met mijn Lief, mijn kinderen, vriendinnen, nog niet bekenden… Ontmoetingen met het vuur, mijn drum, de IJssel, planten en dieren, Moeder Aarde. Het hele Universum, binnen en buiten mij.
Zo buiten zo binnen! Zo boven zo beneden!
Ik wens je….Gelukkig nieuwjaar! Gelukkige nieuwe dag! Gelukkig nieuw moment! Gelukkig NU!