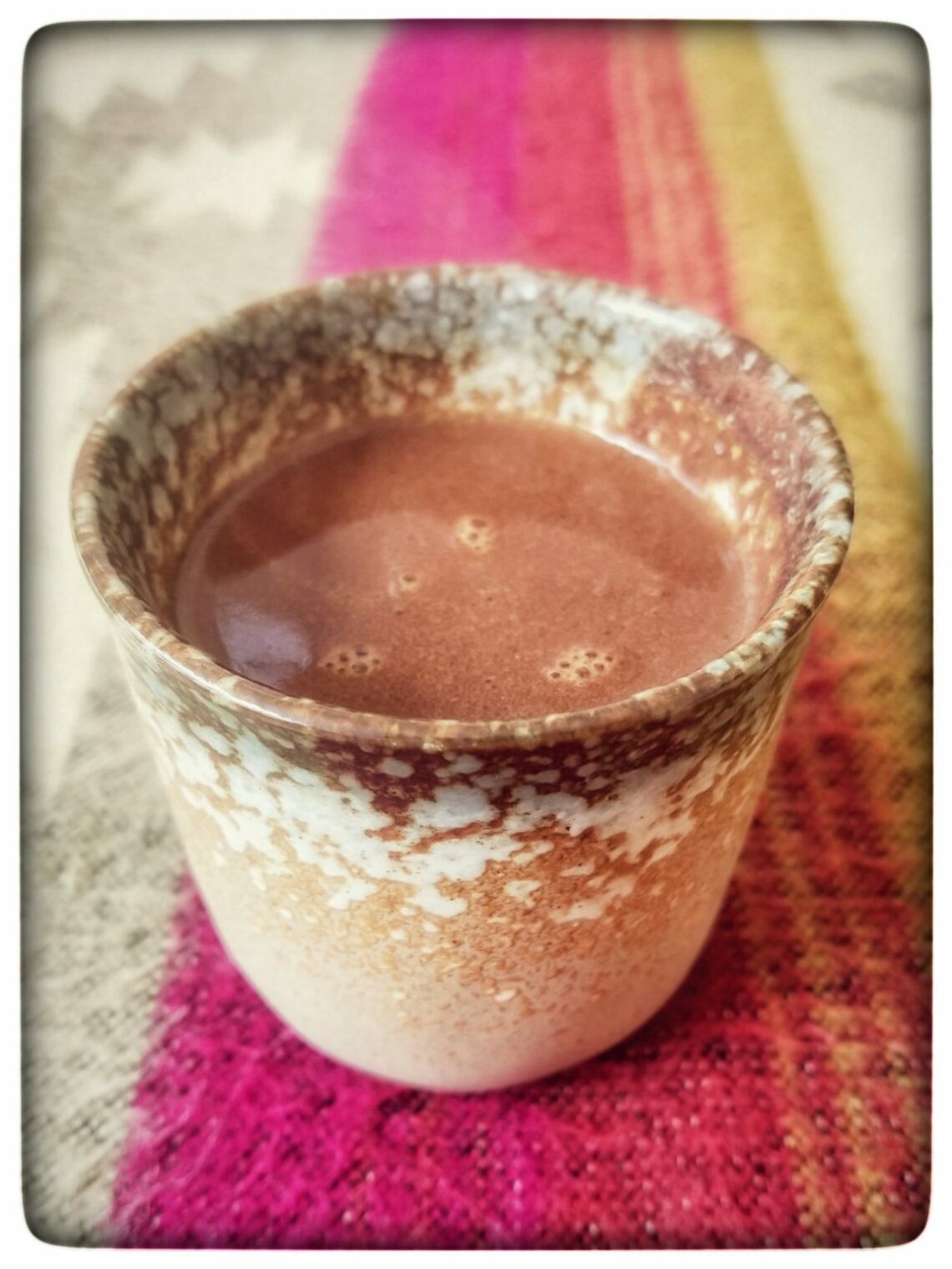 CACAO MEDICINE
August 25, 2022
Precies een jaar geleden, 22-25 augustus 2021 nam ik deel aan de Cacao Facilitator Retreat. Mijn intentie was: "To Connect deeply with my own Heart and the Spirit of Cacao"
En oeh…wat heeft ze me veel gebracht, Moeder Cacao…
EARTH = HEART
"Let the Earth penetrate your Hearth through the Snake. There is a sacred connection between the Yoni & Womb and the Heart. Be of service, for Love, for the Earth, for the Heart. Mother Cacao is here to remember us to save, honor and bow for our Mother (Earth)."
Vervolgens kwam er een verdriet, sadness, over mij heen en vroeg ik Moeder Cacao…. "How can I live in this World without abusing our Mother?"
En Moeder Cacao was duidelijk: LOVE & LIVE
"Cacao was put/hidden here on Earth bij your Starfamily (I saw blue creatures with big loving black eyes) to save us, to safe the Earth, to Love and to Live from the Heart. The Spirit of your Starfamily is the Spirit of Mother Cacao. She is deeply connected with the Earth. Deeply in Love with the Earth.
So be clean in your food, your actions, your thoughts. Without being harsh on yourself. Be a channel. Spread Love and your Heart with Cacao. Protect Cacao against abuse, by using it in the right way, with respect, prayer and gratefulness. Bow for her. Drink plenty of Water, for Water is Life. Be in service of Love and of Life!"
En op dat moment kwam mijn belofte aan Moeder Cacao op uit mijn sacred Heart-Womb-Yoni connectie…
"I promiss to give birth to my Self, over and over again…

I promiss to give birth to Cosmic Love here on Earth, over and over again (and Mother Cacao showed me how to, through sound and vibration)…

I promise to wait for divine timing to give birth to what wants to be born out of our (my Beloved and I) Love-Creation…

All in Divine Timing
En Moeder Cacao antwoordde… TRUST AND GIVE BIRTH… GIVE BIRTH TO YOURSELF, BE TRUTHFUL… INTO THE HEART…INTO THE WOMB…INTO THE YONI…
Komend weekend neem ik (opnieuw) deel aan de Cacao Medicine Retreat…om na een jaar van verbinding met Moeder Cacao (zelf, met mijn geliefde, met een dierbare zuster én door het organiseren van verschillende ceremonies met Cacao) haar opnieuw te ontmoeten….
Mother Cacao…I am here, I am present, I am of service…
Weet je welkom! Cacao-ceremonie in Sisterhood