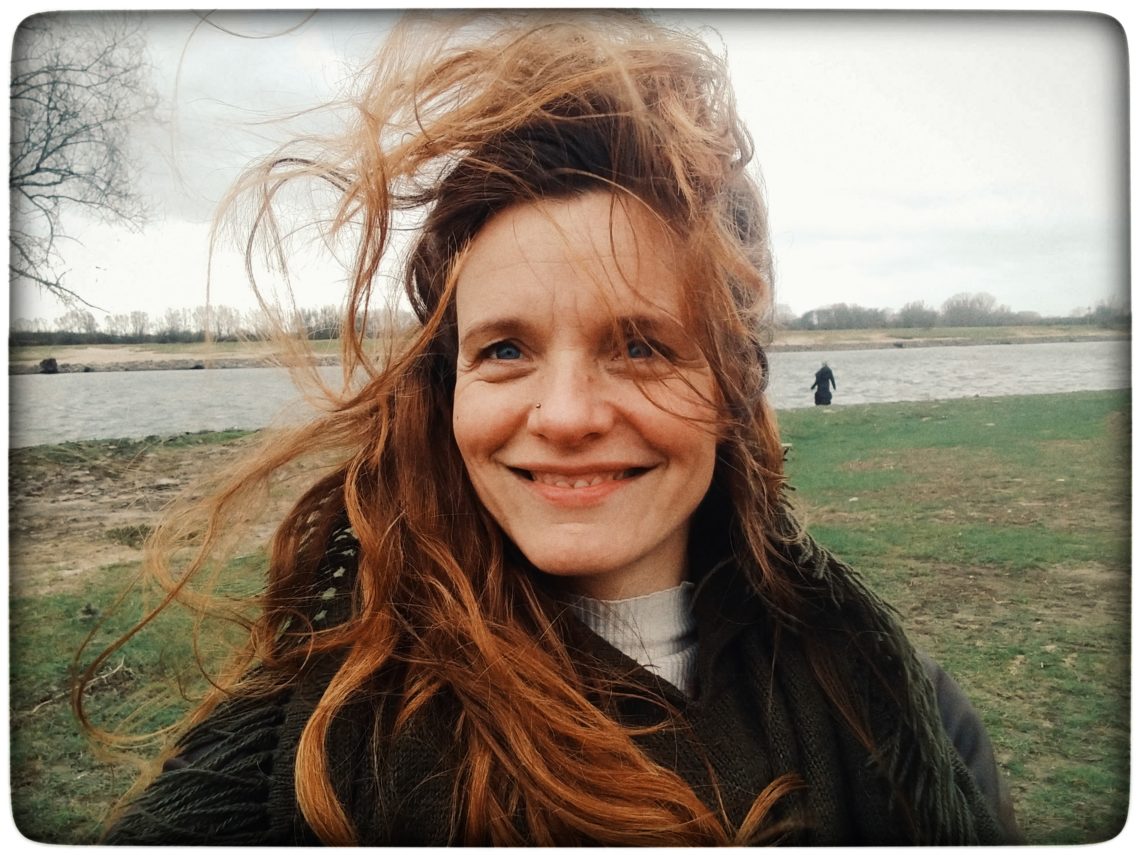 Call me by my true name…Marleen Magdalena
April 29, 2021
Een prachtige roep van het hart…Call me by my true name…
De naam die je van je ouders mee hebt gekregen kan als je ware naam voelen of niet, en er kan zich ook een andere naam aandienen. Gegeven door/ontvangen van een spiritual teacher in welke vorm dan ook. Een jaar geleden tijdens een prachtige sjamanistische sister retreat (bij DevaYama ) ontving ik voor het eerst de naam Magdalena. Ontvangen van medicine brother Sapito, Brother of Light, diep in verbinding met Moeder Aarde.
Tijdens die retreat ervoer ik dat als ik de zin "Mijn naam is Marleen" uitsprak, dat bekend voelde. Ja, dat is mijn naam. En óók voelde ik daarbij wat contractie, een subtiel meer ingehouden staat van zijn en verbonden met verhalen over mijn verleden en over wie ik zou zijn. Als ik de zin uitsprak "Mijn naam is Magdalena" dan voelde ik mijn ruimte groter worden, voelde ik me als het ware uitdijen en ging ik dieper ademen. Fysiek voelde ik mij vooral vanuit mijn heupen, billen en dijen groter en ruimer. En mijn energetische lichaam werd ook meer aangesproken, nam haar ware grootte aan, nam haar ruimte in.
Het mooie is dat Marleen is afgeleid van Magdalena. Dus dank lieve mama en papa voor de naam Marleen.
Ik heb er acht maanden over gedaan om de naam Magdalena tot mij te nemen, bijna een volledige zwangerschapsperiode heb ik deze naam in mij laten groeien en ons kennis laten maken met elkaar. Zoals je tijdens een zwangerschap toeleeft naar de geboorte en het moederzijn, je daar twijfels en onzekerheden in tegenkomt en daar als het ware ín groeit, zo is mijn verbinding met de naam Magdalena ook gegroeid en mag de geboorte nu aangekondigd worden. Afgelopen week, tijdens een sacred medicine sister retreat, heb ik deze naam echt kunnen aannemen en ben ik zover om in het licht van deze naam te gaan staan, om in mijn licht te gaan staan en mijn ware grootte aan te nemen. Voor te buigen…
Mijn grootste twijfels en oordelen over de naam Magdalena waren: is dit niet te pretentieus? Doe ik niet te groots of interessant? Of probeer ik nu soms om iemand anders te zijn? Marianne Williamson heeft hier zulke mooie passende woorden over geschreven…
Our Greatest Fear – It is our light not our darkness that most frightens us. Our deepest fear is not that we are inadequate. Our deepest fear is that we are powerful beyond measure. It is our light not our darkness that most frightens us. We ask ourselves, who am I to be brilliant, gorgeous, talented and fabulous? Actually, who are you not to be? You are a child of God. Your playing small does not serve the world. There's nothing enlightened about shrinking so that other people won't feel insecure around you. We were born to make manifest the glory of God that is within us. It's not just in some of us; it's in everyone. And as we let our own light shine, we unconsciously give other people permission to do the same. As we are liberated from our own fear, our presence automatically liberates others.
En de woorden van Yama hierover resoneerden zo diep in mij het afgelopen weekend…. De essentie van haar woorden in mijn woorden: There is nothing humble in not stepping into your light, in fact it is rather arrogant to decide to not shine your light. You received a gift, everyone has a gift. Your wound, your poison, transformed into your medicine for this world. If you know your light, your gift, your medicine that has been given tot you for the benefit of all (and of All). Who are you to decide playing small? Being humble means accepting who you are and why you are here and bring that into the world, with a heart full of gratitud.
I know loss and I know the way back to Mother. I am here to remember Mother by honoring the Divine Feminine.
Naast dat ik voel wat de naam Magdalena met mij doet, fysiek en energetisch, is de naam voor mij ook verbonden met Maria Magdalena, Isis, de Divine Feminine en de Moeder…Hier ga ik nog heerlijk verder induiken, me verder mee verbinden en mee mediteren…
Mijn naam is Marleen Magdalena.