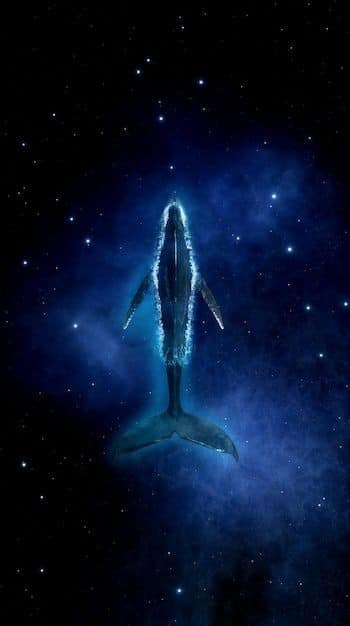 Lied Wombmassage – Whales & Honeybees
October 15, 2023
Tijdens een Wombmassage zong dit lied de hele behandeling mee…
"We are created by sound

We are created by the song of the Universe…

Singing with the song of the Universe…

Singing with the Whales

Singing with the Honeybees…."
Zowel licht verbonden met de walvissen als nectar/amrita van de bijen waren zo helend aanwezig…om alles te verbinden, om zacht te laten stromen, om steeds lichter te worden, uit te dijen en meer ruimte te maken…te vibreren met 'the sound of the Universe, the sound of All'.
Tegelijkertijd de botten versterkend, met dit vloeibaar goud. Voor bedding, verankering en her-innering. Het bij elkaar houden… Het nectar dat goud in de botten brengt, ze zacht, stevig en levend houdt.
En de subtiele seksuele energie, levensenergie, als nectar…, als honing…, als vloeibaar goud… Verbinding tussen de borsten en bekken. Zo uitgenodigd om te stromen en overal diep leven uit te nodigen en te brengen.
Zaligheid, vreugde, eerbied, plezier, licht, subtiliteit, vloeibaarheid, verankering en heiligheid… Het lied van onze baarmoeders en bekkens!
---
Wombmassage / Baarmoedermassage
Een Womb Massage, of Baarmoeder massage, is een hele uitnodigende en verzachtende massage voor je buik- en bekkengebied, in het bijzonder voor je baarmoeder. Het helpt om in dit prachtige, heilige gebied van jouw vrouw-zijn meer aanwezig te zijn. Om meer te voelen en te verzachten, door zowel zachte aanraking en koestering, als het stimuleren van diepere lagen.
De Womb Massage / Baarmoeder massage nodigt uit om de stilte en donkerte van je baarmoeder in te gaan. Het yin…proces van het voedende donker…. Ik ben gecertificeerd Womb & Fertility Massage Therapist© en neem je graag mee in een helende reis, om op diepe lagen los te laten wat jou niet langer dient en je te openen voor jouw diepe vrouwelijke wijsheid en stroom…